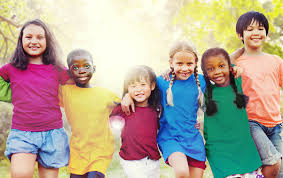 When children grieve the death of a loved one, you can help them process their feelings by offering honest, open communication and patient listening without judgement or criticism. By letting them know that you feel comfortable talking about dying and issues around loss, children can understand that death is a natural part of life.
The expression of children's grief will be different depending on their stage of development. As they grow, they often re-experience grief as they are able to understand more fully the reality of the death and the impact on their life. Supporting children, in all of their feelings, will allow their healing process to unfold.
After a death, children are likely to ask: "Did I cause this to happen?" "Will it happen to you?" and "Who will take care of me now?" They need reassurance that they will be cared for and that angry thoughts about their loved one did not cause the death and they are not to blame.
GENERAL GUIDELINES
Children under three (3) are unable to conceptualize death. With the loss of a significant person in their lives, they need a lot of comfort and affection to reassure them that they will be cared for.
Preschool aged children are likely to see death as a temporary situation. They believe that magical thinking ("I wish you were dead") can cause death. It is important to reassure them that their thoughts or actions did not cause the death.
Elementary school children can see death a final but may not be able to identify or verbalize their feelings. They may respond by withdrawing, behaving like the perfect child or by acting aggressively to vent their anger and sense of helplessness.
Tweens and Adolescents' reactions to loss may appear extreme. Some may openly and loudly display their sense of loss, while others may show little reaction at all. However, this" lack of reaction" may simply be a way of denying the magnitude of their loss, which may show up later as a "delayed grief response". A death at this stage of development can be particularly difficult because it happens at a time when the young person is striving for independence from family, and the loss can shake their sense of identity and security.
Creating a space for children and adolescents to share their feelings with supportive adults and/or with peers who have experienced similar losses is a significant factor in reducing their sense of isolation and validating their feelings.